MSS Team
Language
Universal Time
Washington DC  
U.A.E.  
Jakarta  
Panama  
Singapore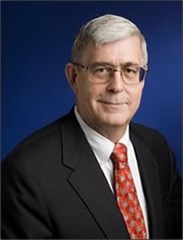 Randy Beardsworth
Strategic Advisor
Randy Beardsworth is a Partner with Catalyst Partners, formerly Olive, Edwards, & Cooper. He has extensive background in homeland security issues, both from a policy perspective and an operational perspective. Most recently, Mr. Beardsworth has been engaged in various transition activities with this administration, and he co-led the just concluded Presidential Security Directive - 1: Organizing for Homeland Security and Counterterrorism.
Mr. Beardsworth brings over 30 years of strategic and operational experience and expertise in maritime security, maritime domain experience and expertise in maritime security, maritime domain awareness, border and transportation security, law enforcement and immigration policy. As a career Assistant Secretary for Strategic Plans at DHS, he was responsible for creating the department's long-range vision and for identifying over-the-horizon issues. He also oversaw DHS's counterterrorism strategic planning, as well as the creation and initial oversight of the Program Management Office for the Secretary's Secure Border Initiative.
In December of 2002, Mr. Beardsworth was named to the transition team that brought DHS to life. He helped develop and integrate the functional structure of the Border and Transportation Security Directorate. Once established, he became its Director of Operations and was later named as the Acting Under Secretary for the Directorate – a position he held during the Department's critical reorganization period. In this capacity, he oversaw the four agencies making up the directorate – Customs and Border Protection (CBP), Immigration and Customs Enforcement (ICE), Transportation Security Agency (TSA), and the Federal Law Enforcement Training Center (FLETC).
Prior to his time at DHS, Mr. Beardsworth served in two Administrations as the Director for Defense Policy on the National Security Council staff where his primary responsibilities included oceans policy and deployment readiness issues. Immediately before joining Olive, Edwards & Cooper, Mr. Beardsworth was Vice President at Analytic Services Inc., parent company to DHS's "Homeland Security Institute."
Mr. Beardsworth completed a one-year fellowship in the International Security Program at the Center for Strategic and International Studies in Washington, D.C., where he worked on U.S. – Cuba security issues, specifically focusing on illicit drugs, illegal migrants and money laundering. He also completed a fellowship at the National Security Program in the John F. Kennedy School of Government at Harvard University, where he researched the relationship between nongovernmental organizations and the military during emergencies requiring humanitarian response.
Mr. Beardsworth served in the US Coast Guard before entering civilian government service. As an active-duty Coast Guard officer, he held command of four ships throughout his career and completed numerous tours ashore. He holds a Master's degree in business administration from the University of Colorado and a Bachelor of Science degree from the U.S. Coast Guard Academy.